Tricky trading so far this week with pips being few and far between. I don't usually show small trades but I'm not finding any large ones so far this week.
It appears that a number of USD long hedge funds decided enough was enough and liquidated their positions earlier this week.
With Janet Yellen stating today… late in the session that, "a high degree of monetary accommodation remains warranted" we know why the longs were frustrated with their positions. Never fight the market!
As the EUR bottomed today and reversed, an entry long is taken. Price rises above the the Asian session highs but is unable to close above. We move our profit stop to below the Asian session highs…more precisely just under the UK session quadruple tops and we are promptly closed on the next candle as price begins to retreat downward. With Yellen's testimony around the corner, we remain out of the market due to the potential volatility.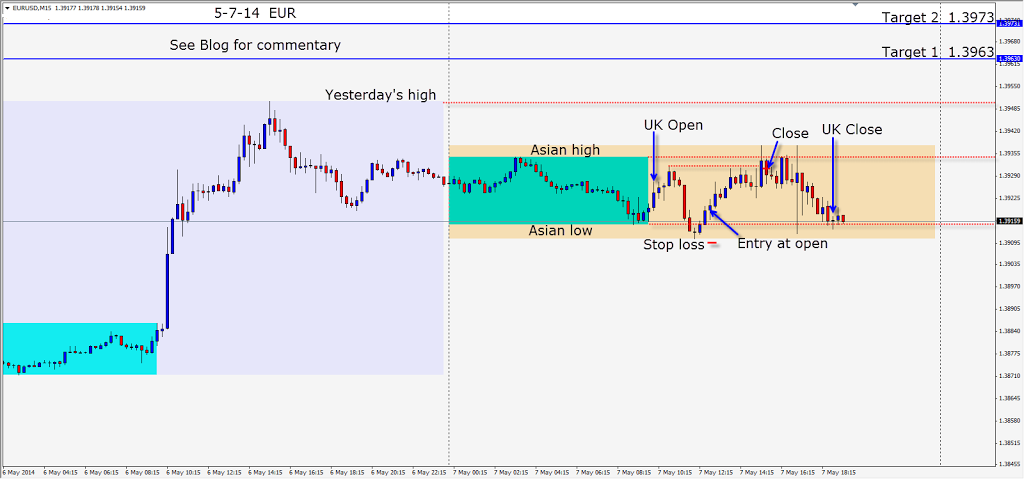 Let's hope for some high probability setups for the balance of the week. If you don't see what you like, it's best to come back another day.
Good luck with your trading!
Back tomorrow if we find a trade.