The UK traders made no attempt to take out the Asian session high. After a quick wash and rinse of breakout traders beneath the Asian low, they reversed the market higher and the fade to the downside began. We enter short with a near 5:1 Reward to Risk to our Target 2.
Price begins to move down to the Asian lows and the only concern is the pending US economic news releases. We move our profit stop down to lock in a couple of pips should the market get volatile or go against us. Price tests and retests the Asian low before descending a bit further. Unfortunately it lost downside momentum and did not make it to our targets or challenge the previous day's low and we are taken out for modest gains.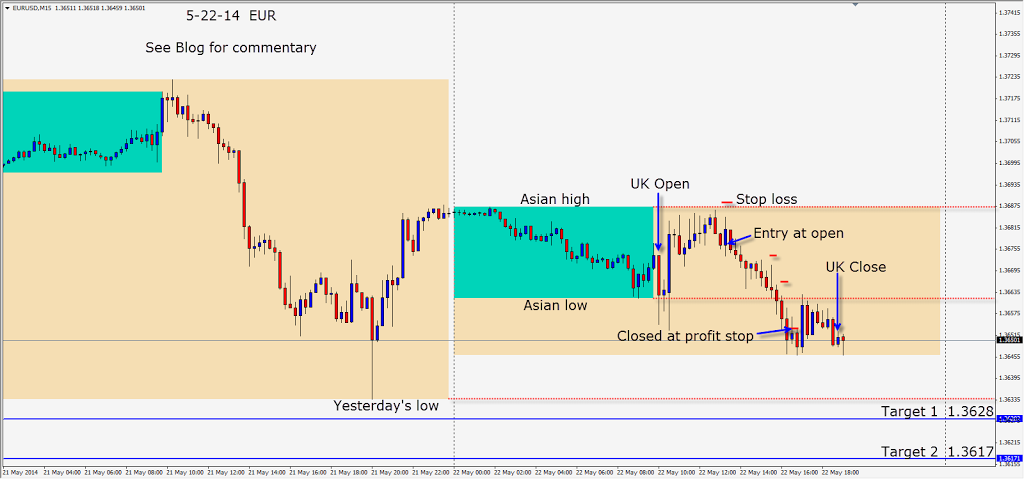 Good luck with your trading!
Back tomorrow if we find a trade.