After making a series of lower highs the NZD set up giving us an entry with a near 4:1 Reward to Risk to our Target 2. This setup was confirmed further with the AUD and GBP moving down at the same time. To my eyes the Kiwi looked best. It stalled temporarily at the Asian session low. We move our stop loss down to plus 1 pip and wait to see what will happen when the US traders begin. Price pushes down in advance of the news to our Target 1. We always protect this level and the US news reaction takes us out immediately.
This is frequently occurring pattern in the markets and it completed nicely.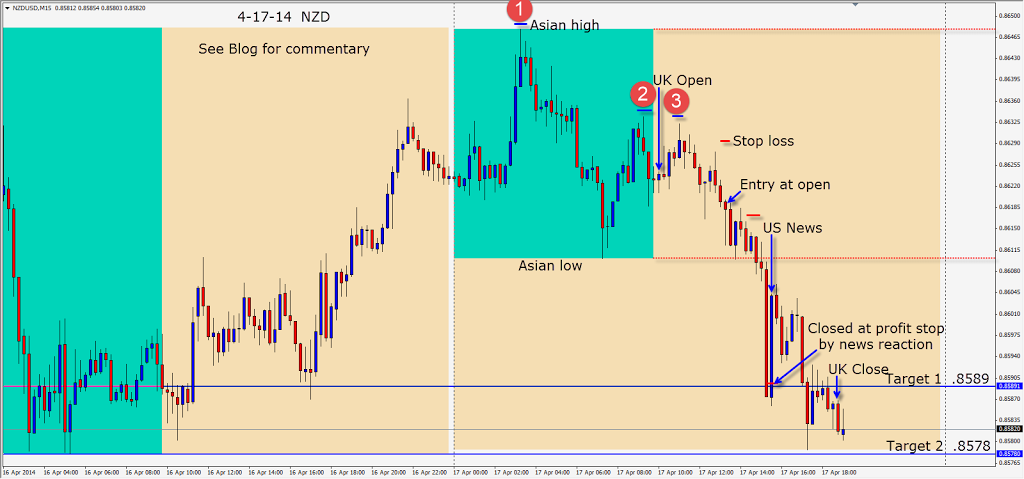 Good luck with your trading! Enjoy your long weekend…if you're taking one!
It's Easter weekend and we are finished for this shortened week.
Back Tuesday if we find a trade.