A number of trades set up very nicely during this session. I liked the JPY best and missed out on it yesterday while focused on the AUD. One of my pro students got both, so I had my eyes on it this session. The majors were very attractive for trading in the early hours of the session and after the US news for the reversal.
The JPY after making lower highs set up for a short with a 4:1 Reward to Risk to our Target 2 – requiring a conservative 15 pip stop loss. We enter short detecting both the setup and a favourite pattern. If price had gone to the Asian session low or further…it would have be picture perfect. We are closed by our profit stop in advance of the US session.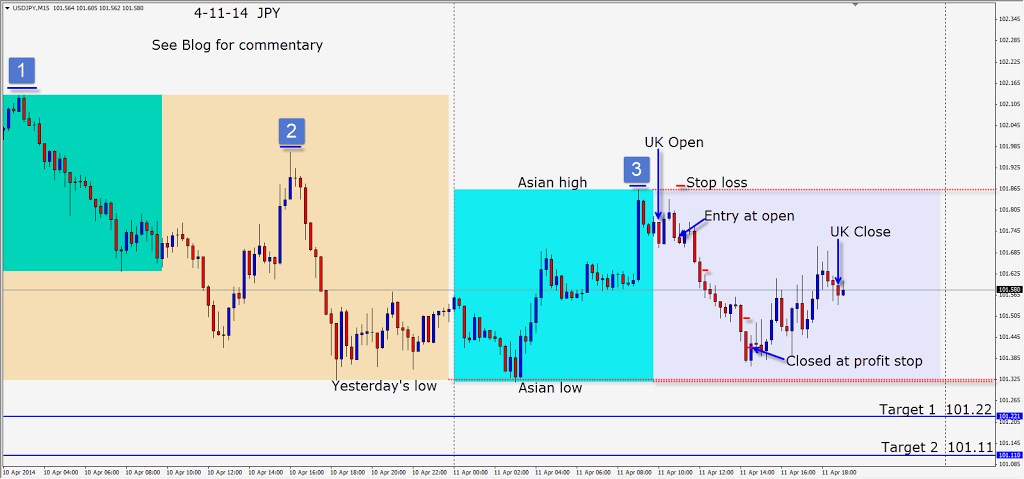 Overall a very easy session to pick and choose from to end the week.
Good luck with your trading! Enjoy your weekend!
Back Tuesday if we find a trade.