The EUR ran up early on in the UK session then began to retrace. The first part of the retracement didn't look too convincing to me. A short entry is subsequently found after the lower high with a better than 4:1 Reward to Risk to our Target 2. If price stalls at the Asian session lows, we still have a 3:1 R/R.
It wasn't until after the US news that price began to drop. When it did, we moved our modest stop loss to plus one. Having waited so longfor price to move down and seeing an inside pattern completed, we exit the trade on the first bullish candle close. Price subsequently made it down to the Asian low without us.
Trading has been tricky so far this shortened trading week. The hourly charts are telling us why…price needs to make a decision.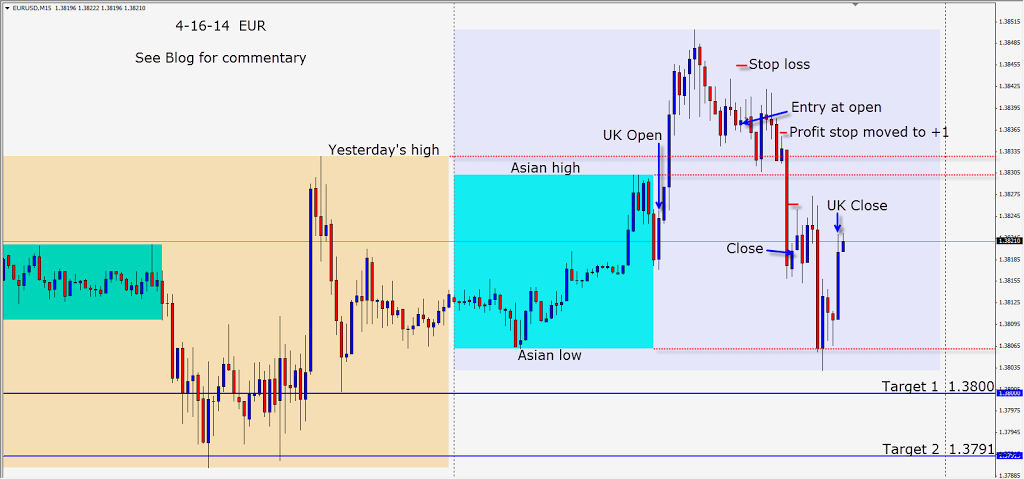 Good luck with your trading! Be very selective with your setups and keep stops very tight. Geopolitical risk is high right now adding another layer of potential volatility.
Back tomorrow if we find a trade.