The CHF tested both sides of its Asian range before beginning to climb higher. After ranging for a couple of hours, it began to look bullish and a long is taken with a 6 pip stop loss giving us a better than 5:1 Reward to Risk ratio setup.
As the US traders began their trading day, buyers entered and we reached our Target 2 well in advance of the pending US news.
Lots of important news releases this week – hopefully we will get back to more normal trading ranges soon. As always, I encourage focusing on tight stops and and protecting profits while in a move.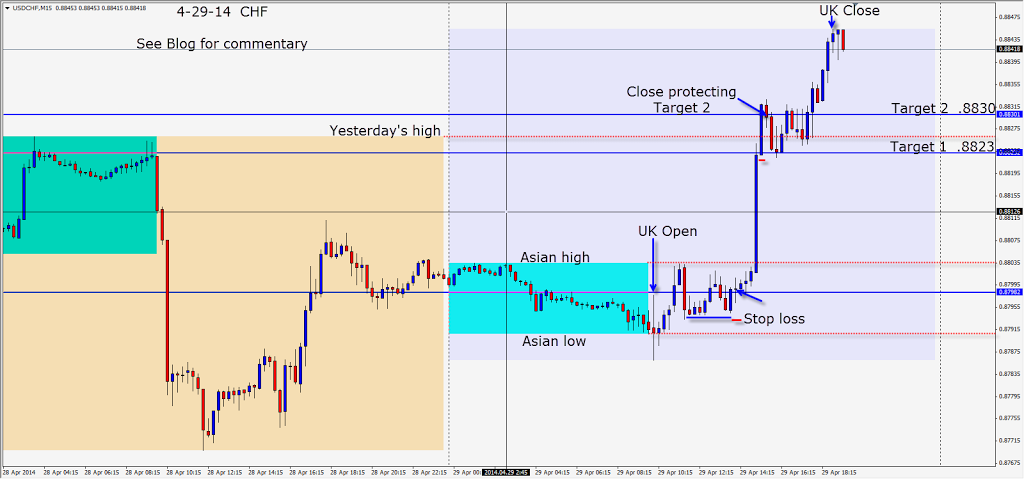 Good luck with your trading!
Back tomorrow if we find a trade.