The EUR remains off its high from last week. Very subdued trading during the first half of the UK session. The US traders pushed the EUR higher then reversed it with a close back within the Asian session level. An entry is found with an 18 pips stop loss. Price moves down testing session lows before moving down further. As price bounces off yesterday's low, the trade is closed, just before the UK session ends.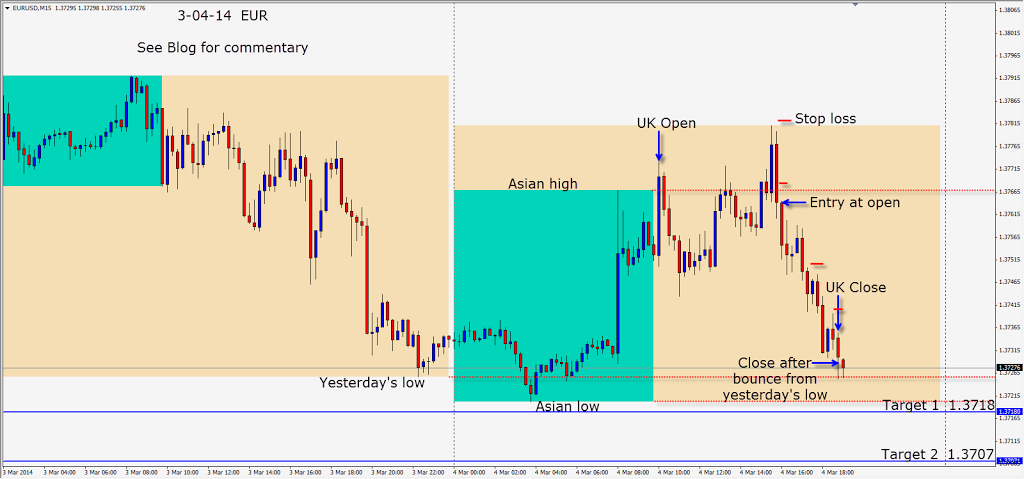 Despite the geo-political climate trading overall was subdued in the majors.
Good luck with your trading! Keep your stops tight as extreme volatility could occur in a blink with the Ukraine situation.
Back tomorrow if we find a trade.