NZD looked good to short during the UK session. After 3 lower highs and a bearish engulfing close, an entry short is taken with a 14 pip stop loss – placed above the Asian high. A drop to the Asian session low gave us a better than 4:1 Reward to Risk ratio and ideally we are aiming for Target 2.
It's been difficult for us to find a trade lately because the reward to risk ratio that we seek, has not been there. There has been great anticipation as traders await and focus on phrases used by the central bank governors in recent speeches. Although trade setups have been present, the reward for the risk has not been there for us. When this is the case, we have learned that it is best to stay out of the market.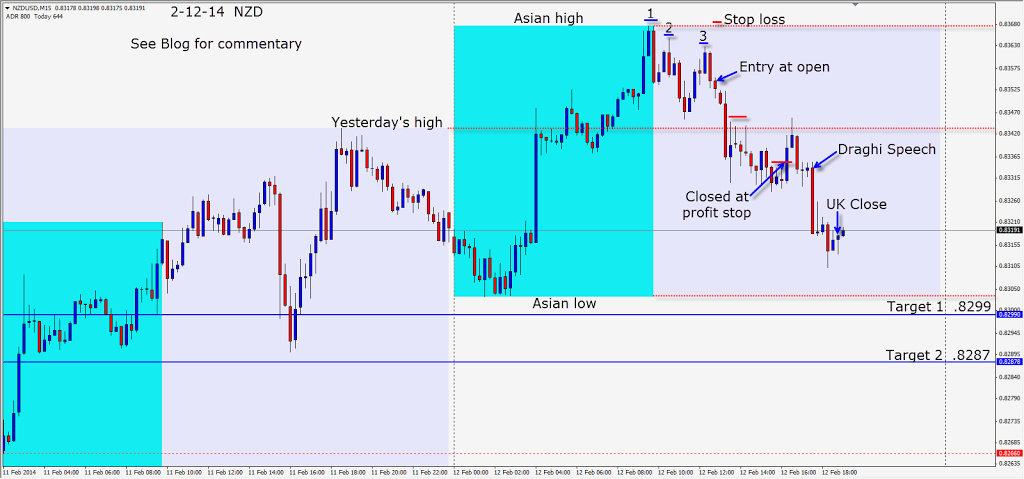 My advice is to be selective, patient and keep the stops tight.
Good luck with your trading!
Back tomorrow if can find a trade that meets our trading criteria.