The CHF set up beautifully just before the US Open.
After stair-stepping down during the first half of the UK session, sellers enter as price approaches the Asian low. The US traders push it down to yesterday's low. A very affordable stop of 10 pips is placed with a classic setup. The trade quickly runs to our Target 2 and we exit on the next candle as price rebounds toward our Target 2. Modest gains but a classic setup to begin our trading week.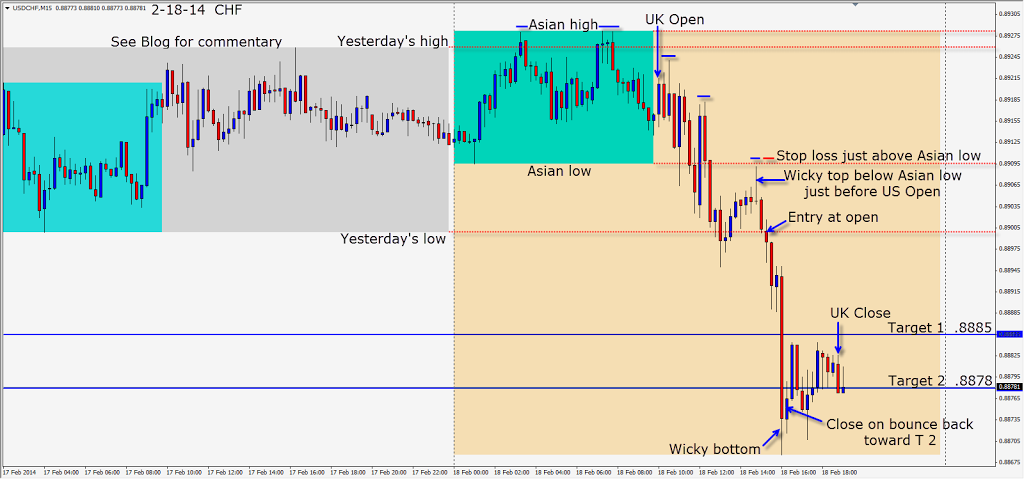 Good luck with your trading!
Back tomorrow if we find a trade.