The GBP is making the largest range of the majors lately, and the USD gained strength in the session. Once the UK economic news was out of the way, it was clear that the GBP lacked any upside momentum. As it began to fade, we find an entry short. We patiently wait for price to close below the Asian session level – approximately 16 pips away. Once it does, we tighten our profit stop while giving a bit of room for a retest of the Asian low. With US news approaching, we tighten our take profit again to lock in modest gains. The news candle bounces off yesterday's low, so we tighten down our profit stop a bit more. As price bounces off our Target 1 we exit and move on.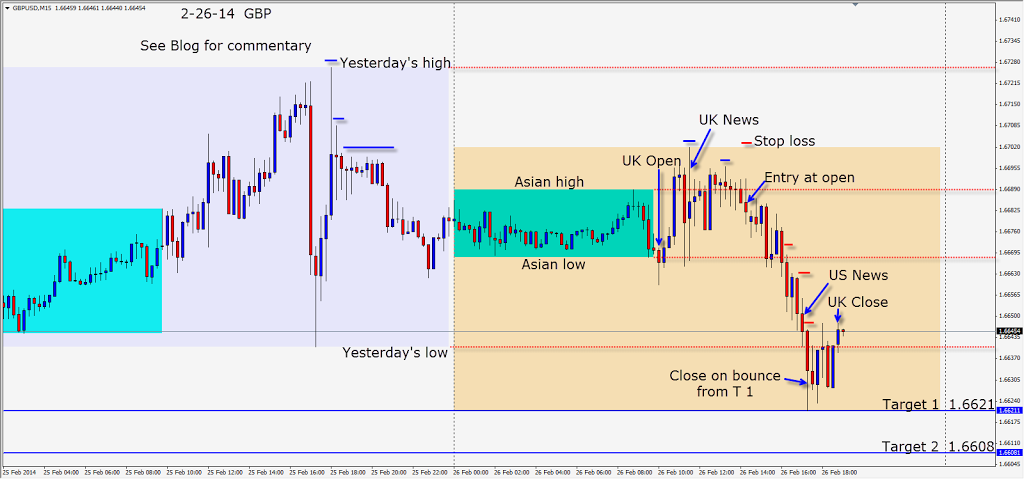 A bit of politics to be played out in the UK with next month's budget. Traders are looking to see if pre-election tax cuts will be announced to offset a possible interest rate increase to signal a potential end to a period of emergency monetary policy.
Good luck with your trading!
Back tomorrow if we find a trade.