A fairly quick CHF long trade set up just as the EUR was setting up for a short. These 2 pair move inversely and can be used to confirm a setup in the other.
As the CHF bottomed out (for today) we saw buyers come in just above the .8900 figure. We enter long at .8925 attempting to make it to our Target 2 of .9000.
The move to the downside in this pair is related to the institutional selling based upon the Swiss National Bank proposing to double its capital charge to 2% to cool the housing market, which some suggest may lead to a tightening of the economy.
As price runs into the double barrier of the Asian low and yesterday's low, we see it cannot close above this confluence. Protecting our profits, we move the profit stop up another notch – to just under these levels and are closed by the market.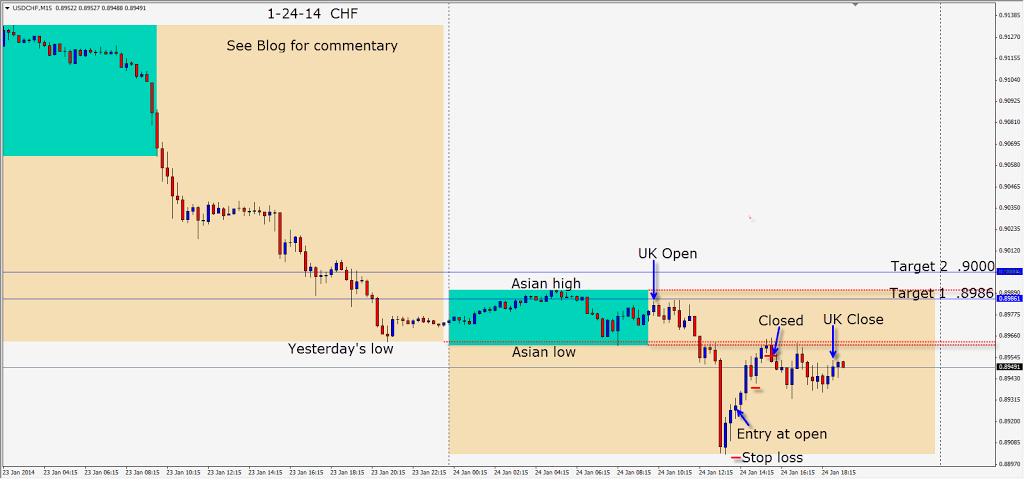 It's been a good week and we are happy to see that there is life in the currency market once again with some sizable ranges made this week.
Enjoy your weekend!
Back Tuesday if we find a trade.