The JPY set up with classic form 45 mnutes into the US session. After luring in breakout longs and making 3 lower highs, a very bearish candle sets up the trade. A short is taken with almost a 3:1 Reward to Risk ratio. During the US session, we will take a 2:1 R/R because we only have 4 or less hours left in our trading session.
Price moved down nicely and hesitated at our Target 1. Price dips a little further then moves up where we close the trade to protect profits at our first target. Price subsequently moves down without us and rests at our Target 2 level area.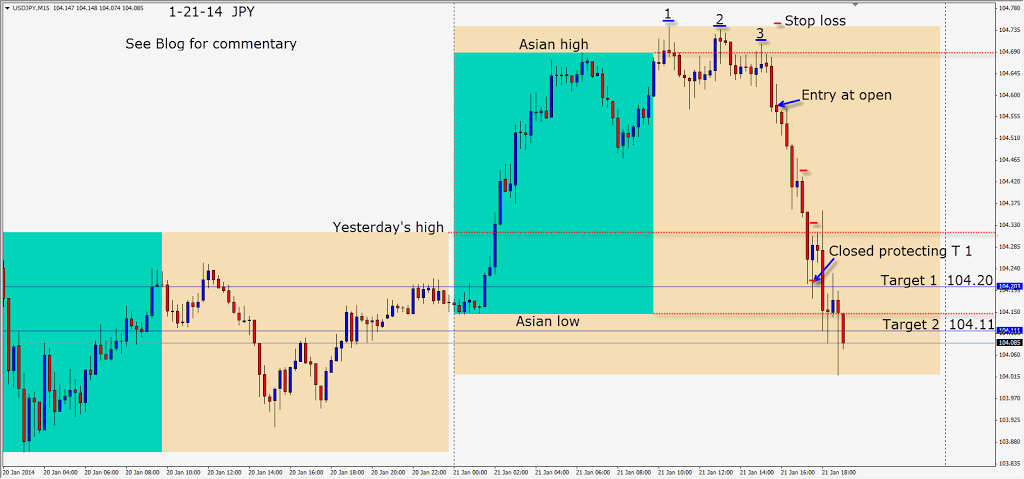 The CHF also set up nicely just before the US session and was a more profitable trade. The JPY setup is so classic in its pattern, that I chose to show it instead.
The Federal Reserve is on track to trim its bond buying program for the second time in six weeks to $65 billion a month from the current $75 billion. This is expected to be announced at the end of the Jan 28-29 meeting.
Good luck with your trading!
Back tomorrow if find a trade.