Quiet session overall in the majors with less volume today ahead of the weekend.
We were unable to find a short entry into the EUR, but it's inverse pair – the CHF looked good as a long. Just before the US economic news releases, a wicky candle appears and we tighten our profit stop, because no one likes a losing trade to end their week. The news reaction volatility takes us out for a modest gain.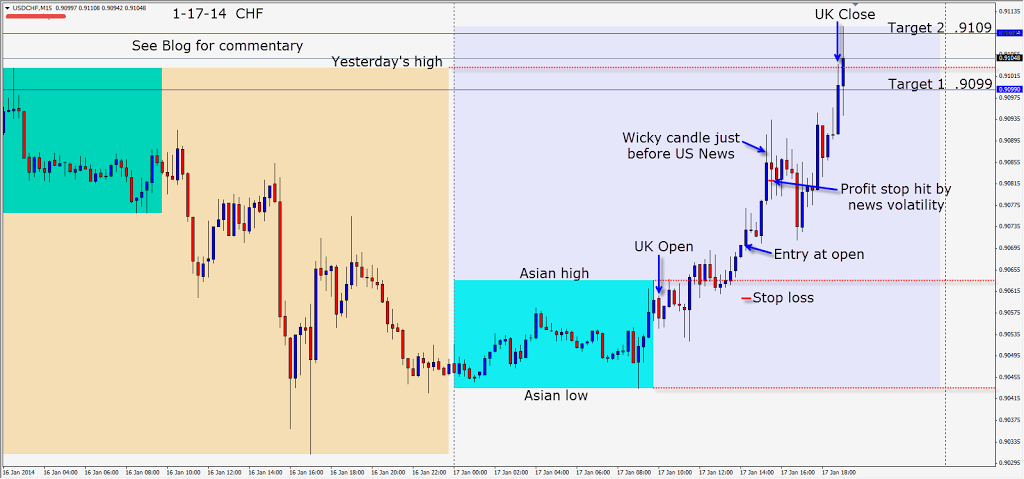 As mentioned yesterday, some institutional EUR shorts were happy to enter as price broke through the 1.3560 area. This occurred too late in the session for us to take advantage of and better them than us, holding a position into the weekend.
We will see what next week brings us.
Good luck with your trading and enjoy your weekend!
Back Tuesday if we find a trade.