Another AUD short setup… and in we go. Australia had a very strong CPI number yesterday surprising many in the market and causing the currency to move up strongly during the Asian session.
My students know that I look to short this pair whenever it rallies. The major commodity currencies have been getting hammered of late, enabling their respective countries' exports to be more affordable.
As the US session got underway we had a classic reversal setup. We enter short with a stop of 12 pips with a greater than 2:1 R/R. to yesterday's high. Ideally we want price to drop to the Asian session low, but to get there, it needs to convincingly take out yesterday's high. As the UK session wound down, price is unable to close below yesterday' high and we exit.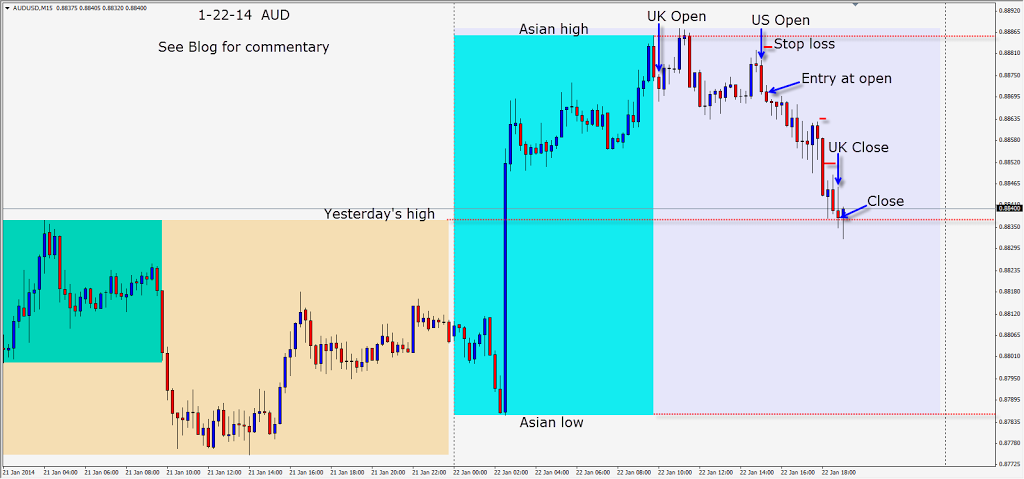 There is Big Money active again in the market. Hopefully we will see some larger ranges in the currency pairs now – as January has been fairly tight most days.
Be aware the market will likely be very sensitive to the US Employment number tomorrow.
Good luck with your trading!
Back tomorrow if we find a trade.