Finishing the week strong. Patience during a quiet summer week was finally rewarded – as the GBP made its range after a double bottom, as the US stockmarkets opened.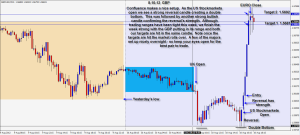 See you back Tuesday.
Enjoy the weekend and the remainder of the Olympics. (Alas, we only have one gold thus far.)
Questions are always welcomed!