Not being a fan of Sunday/Monday trading – I passed on any trades overnight. At first glance, the GBP may have appeared to be an easy short trade… as the down trend continued progressively through the Asian session with a substantial move.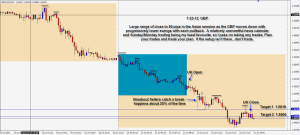 Let's see what the week brings.
Good luck in your trading and remain disciplined!