The environment today is one of safety or "risk off".   The U.S. economic releases met expectations keeping the USD flat overall.  The U.S. 10 yr yield dropped heavily and curiously gold was unable to make any headway again today.
The NZDUSD had a countertrend move to the upside today and reached our upside target before fading after the US releases.  Having exceeded our upside target we waited for the pullback and shorted the pair…which also coincided with the trend on the larger charts.  The 60 minute chart was particularly revealing today.  With a 10 pip stop loss for a potential 47 pips to our downside target the R/R was very attractive.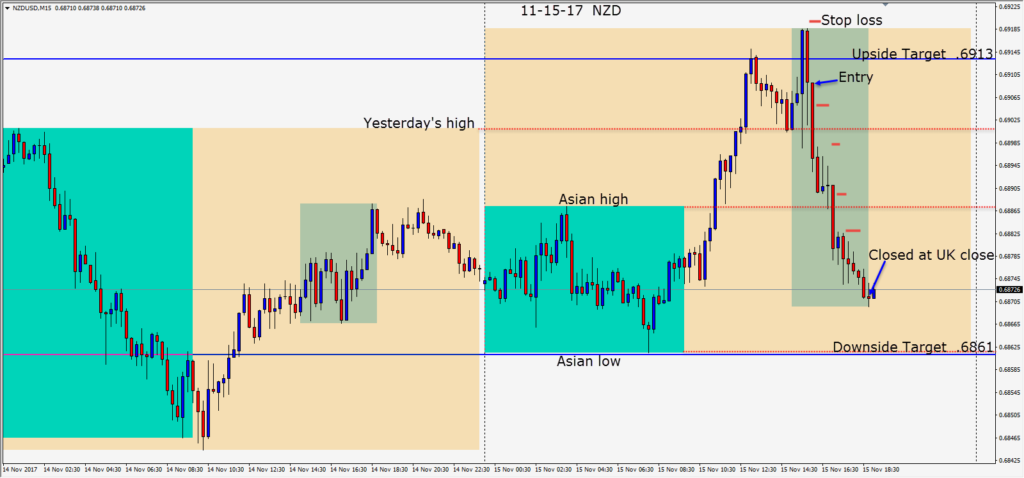 Daily ranges appear to be expanding a bit this week, so let's hope the trend continues.  Unemployment releases from Australia and the U.S. are on deck… along with retail sales from Britain and Governor Carney speaking on Thursday.  With the risk off environment watch for money flows to the JPY.
Good luck with your trading!