My bias currently is to short the EUR.  On Tuesday what appeared to be really nice setup early in the UK part of the session quickly fizzled out. After hitting my stop the pair ran down to test the Asian low without me.  After a retracement to start the U.S. session, a second short entry is found and price moved down further for modest gains before our profit stop was hit.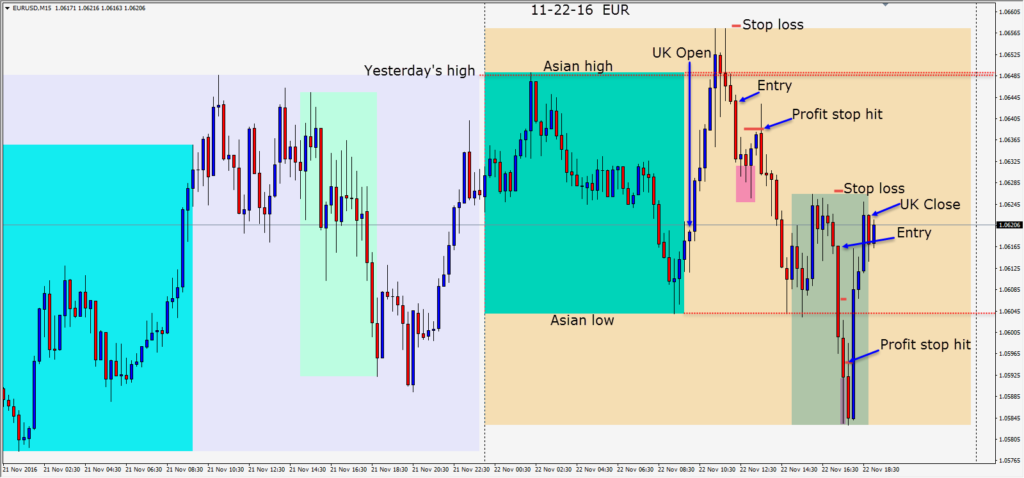 Wednesday the EUR set up nicely again for a short.  A stop loss of 16 pips for a potential 73 pips to our Target was an attractive R/R ratio.  Price made a lower high and began to move down (with trend) as the U.S. session overlap got closer.  It continued to sell off in advance of the economic news releases.  We tightened the profit stop in advance of the news to lock in some profit if the pairs gets volatile or the USD comes under pressure.  The news was USD positive and with traders having priced in a December rate hike, price continued lower.  We locked in our Target price and the market took us out.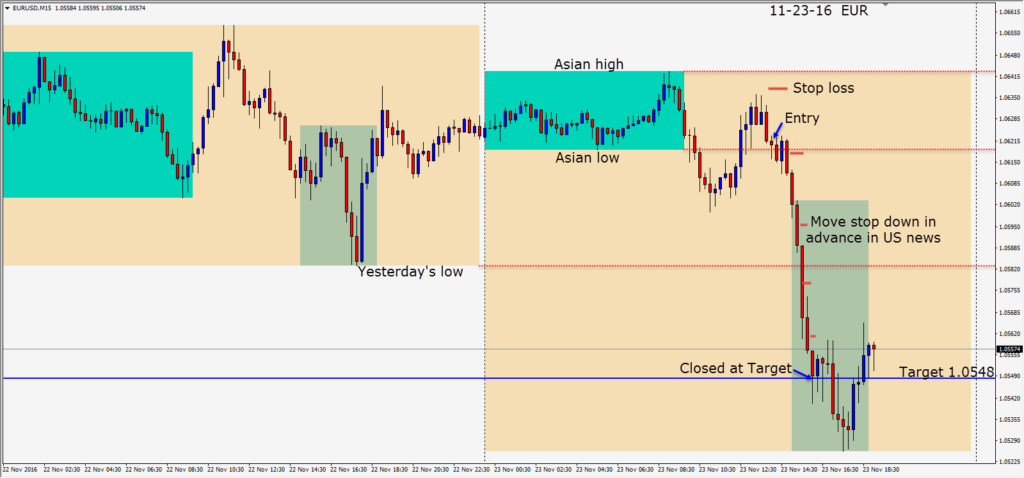 Thursday is U.S. Thanksgiving holiday so many traders will be off until next week.
Good luck with your trading!