A similar trade to yesterday but with a more desirable result.  Today had almost a classic "3 Drives" pattern.  As the U.K. traders came on… price moved down for one candle, then pulled up for an hour setting up a reversal pattern.  A short is taken …price moved down to test its previous. then moved down to our Target 2 as the U.S. session got underway.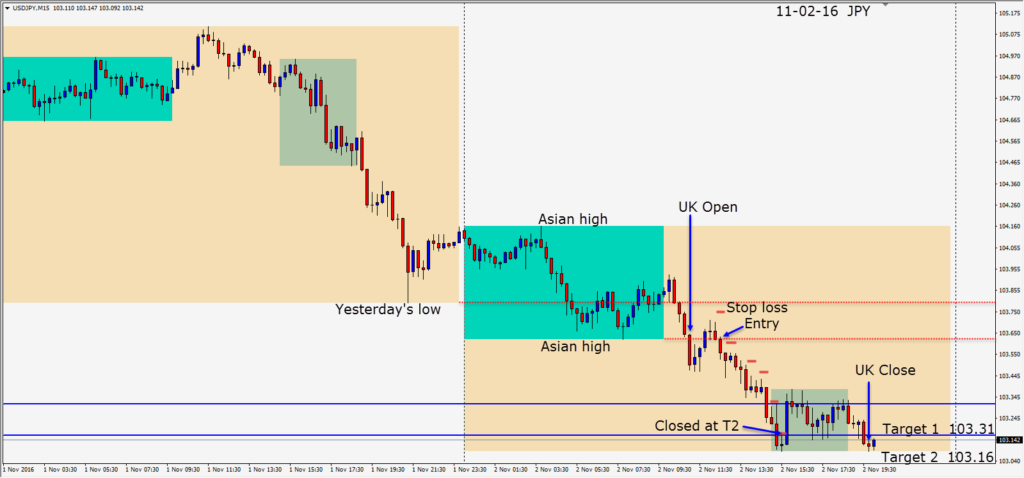 I wasn't expecting the charts to be as clear as they were today.  With the market positioning for a Clinton win last week and now re-balancing for a possible Trump victory the USD is selling off and positioning is moving toward safety.  It certainly keeps things interesting with a week to go.
I'm including a chart from a former student of mine who took a similar trade today taking advantage of the "risk off" environment by shorting the CADJPY.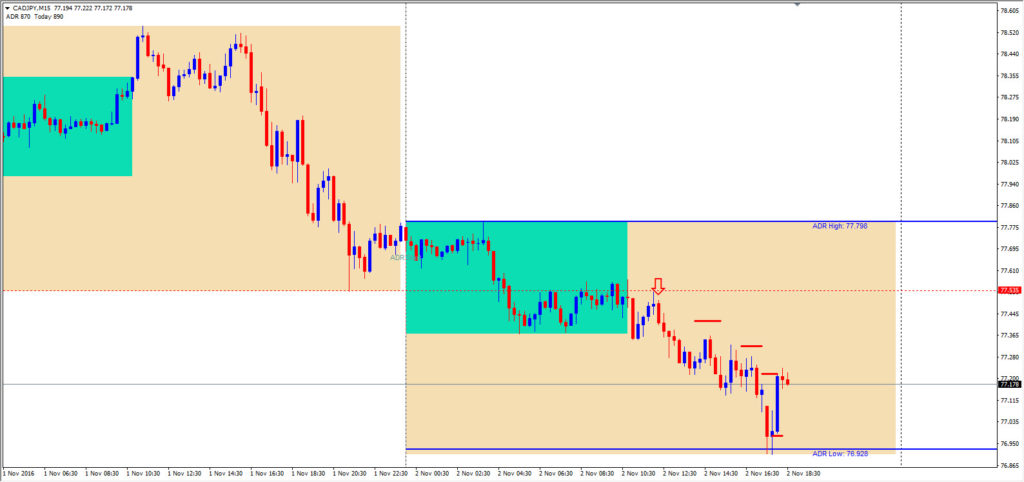 He took the course 3 or 4 years ago and says,"Trading is going great, still knocking the pips out. The system/your teaching has certainly stood the test of time."
Keep trading simple and you will impress yourself with how well you can do!
Good luck with your trading!