After making waves to the downside through the Asian session today, the GBP continued to sell off as the U.K. session got underway.  We found a short entry just above the important 1.3000 figure.  In a fairly quiet trading week… due to the announcements on Wednesday by Japan, the US Fed and New Zealand, trades have been harder to find.
Although the risk/reward on this trade wasn't very good, the GBP has been trending downward and the short setup was the most attractive one that I saw today.  As price quickly moved down to our Target 2, we exited the trade, and missed a further move during the U.S. part of the session. The GBP sold off in all 3 sessions today as a hard Brexit landing has been the focus this week.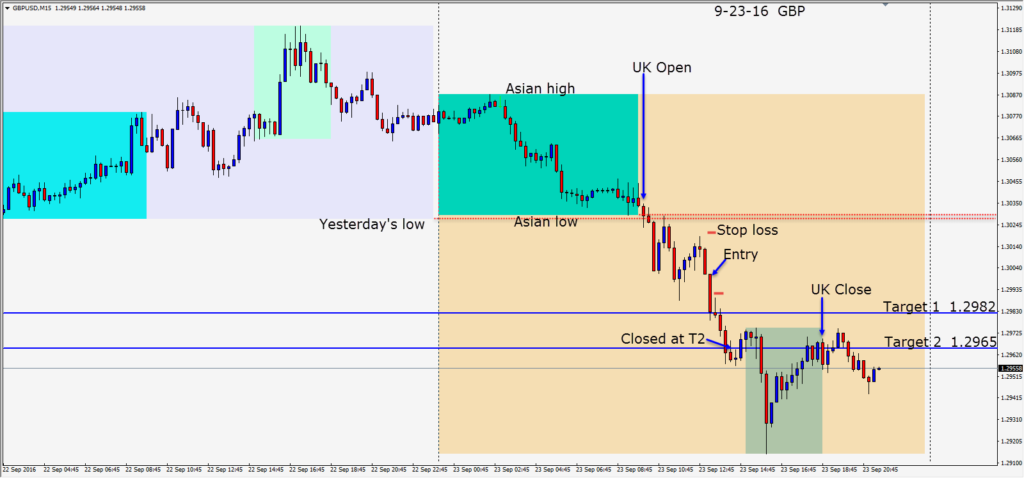 With a U.S. rate increase now unlikely before December ( at the earliest), traders can focus on the pending U.S. election outcome and what its implications may be for the markets.  Hopefully the markets will pick up once again and produce more trade setups for us.
Good luck with your trading and enjoy your weekend!