After the first 15 minutes of the U.S. session WTI began moving downward.  Similar to yesterday's USDCAD trade, opportunity presented itself.
A long is taken in the USDCAD risking 22 pips for a potential 122 pips to our Target 2.  After 4 candles into the trade, the next 15 minute candle comes back and takes us out at our profit stop.  Having seen the long upper wick… 2 candles earlier, we have tightened up our profit stop and the market closed the trade for a very acceptable gain.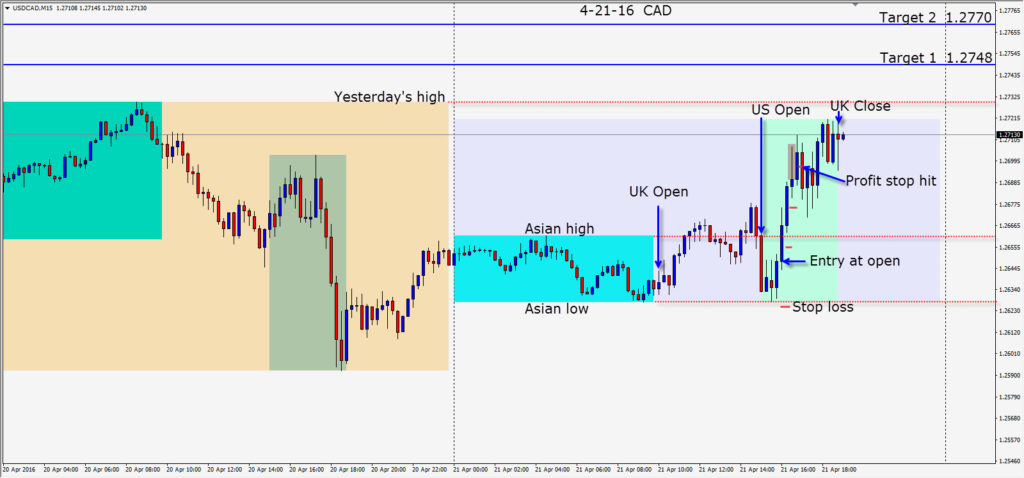 Simultaneously, we short the CADJPY with the same reasoning.  Risking 30 pips (CAD) for a potential 114 pips to our Target 2.  However this pair reversed at the 86.00 figure and after giving back 10 pips, we closed the trade.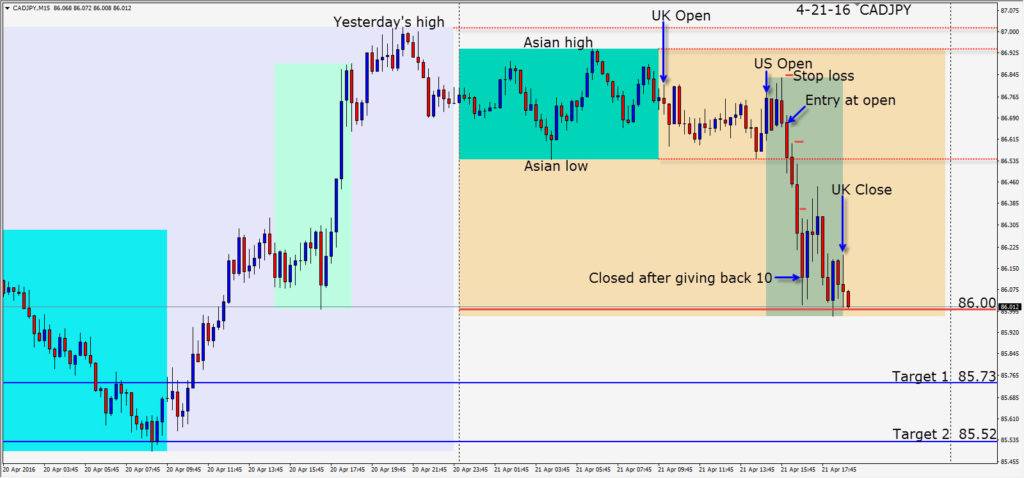 With President Obama in Saudi Arabia yesterday, one eye on crude oil prices seemed like a prudent thing to do.
Good luck with your trading!