Many market participants were expecting a slightly more hawkish tone from the Fed yesterday.  The result was USD weakness which extended into today.
After a tight range was made during the Asian session the European traders came on and bid the EUR up.  Anticipating that London would do the same as the U.S. did post FOMC, we entered long while we could still afford the stop loss.  The EUR made a quick surge upward – rested and made a second drive higher early in the session.  As there was no follow through after Target 1 was hit, we tightened our profit stop and we were taken out of the market on the next candle.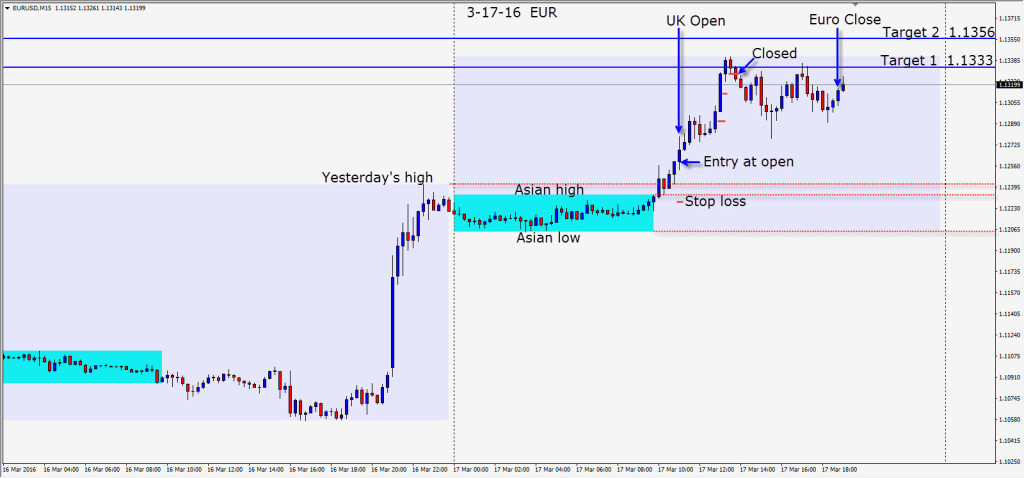 As we have moved the clocks forward in North America, we will be closing our trades by the European Close until Europe and the UK move theirs ahead later this month.
Good luck with your trading!