A very similar trade to yesterday with the key being that the trade required a very small stop loss of 9 pips for a 3:1 R/R.  After a series of lower highs the JPY set up with a 3 candle reversal pattern.  Price behaved similarly to yesterday in that it was one directional to our targets.  As it continued lower through our Target 2, we locked in (bonus) profits and heeded the wicky candles forming near the 122.00 figure and exited.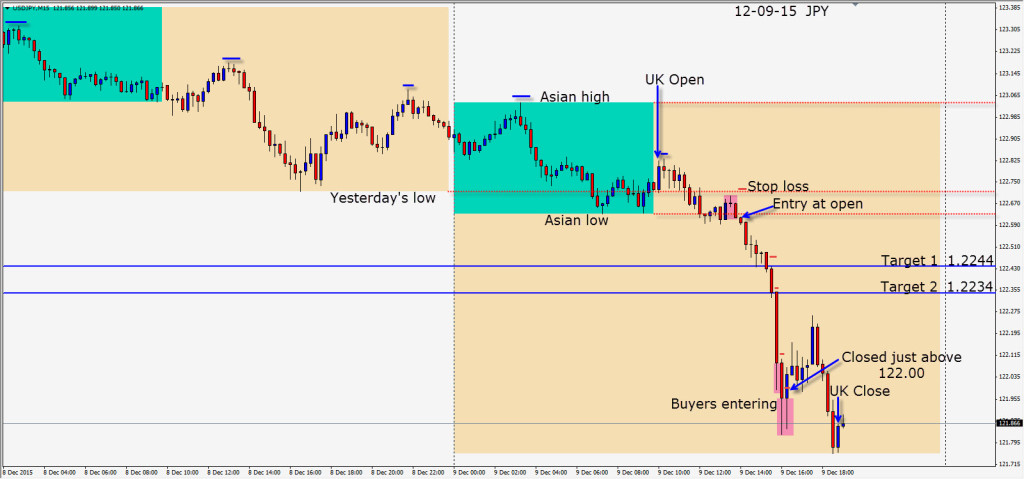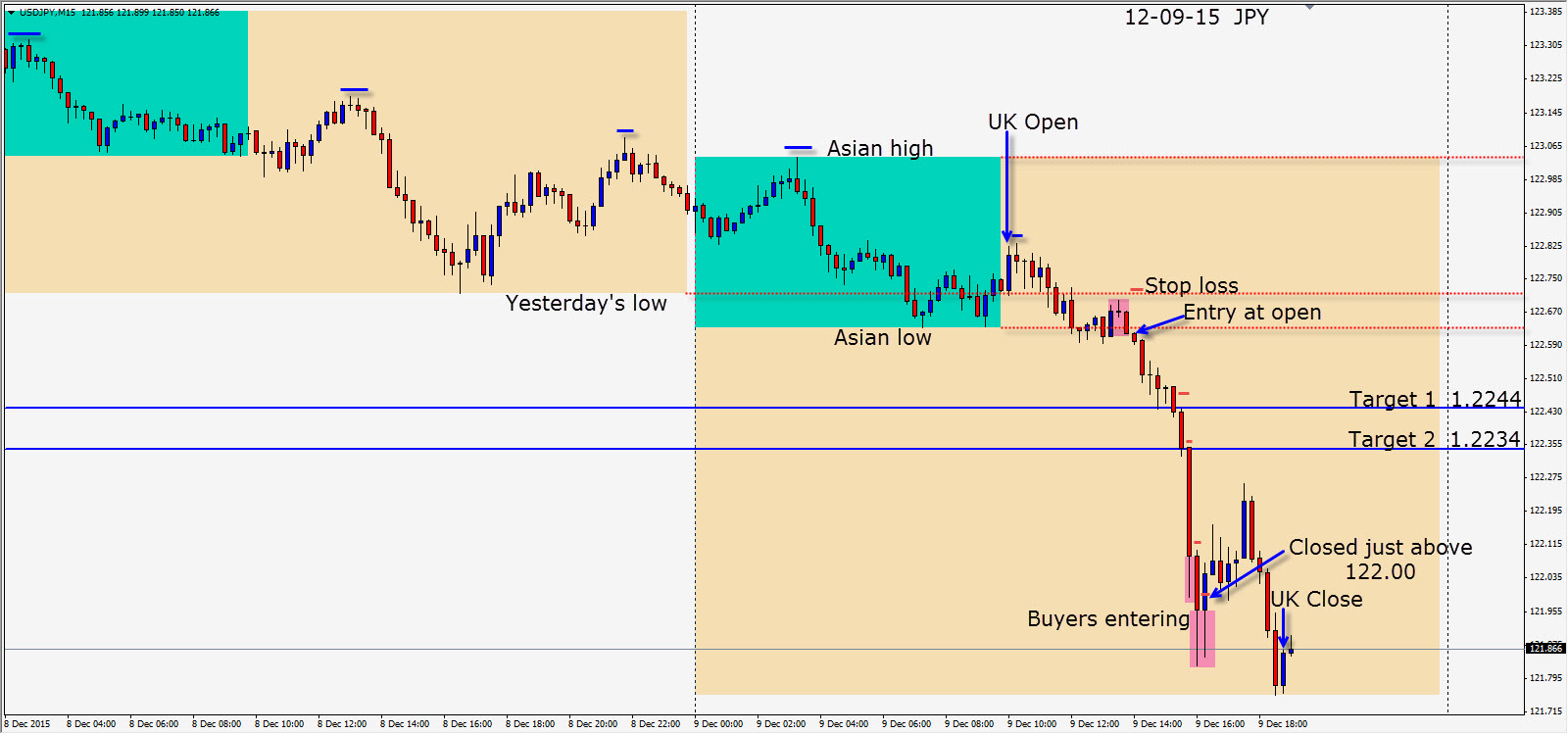 In the current market it's best to keep stop losses very tight and not to be greedy. With year end approaching and Janet Yellen's yet to be announced interest rate hike looming in trader's minds, the market is very jittery.  Those without tight stops are likely to experience pain as we saw last Thursday with a greater than 450 pip reversal in the EUR near the 1.0500 figure when Mario Draghi spoke.
If the JPY can close below 121.50 today, it will be very bearish.   This pair tends to be very technical in its movements.
As a USD bull, I would prefer to trade it upward, but that is not what the technicals are suggesting so far this week.
Good luck with your trading!  Keep your stops tight and exercise sound money management!
Back tomorrow if we find a trade.