Two hours into the U.K. session the NZD drops after not challenging the Asian highs.  Recent soft Global Dairy Trade numbers and persistent low commodity prices have helped devalue this pair.
With a stop loss of 11 pips for a potential 54 pips to our Target 2, a short trade is taken with  trend.  Looking at a 4 hour chart, we can see that price has been stairstepping downward in this pair.
Price chops sideways until the U.S. session opens, then drops testing the Asian lows… before moving to yesterday's low and descending to our Target 1.  As price lacks any follow through after reaching our first target, we close the trade on the next candle.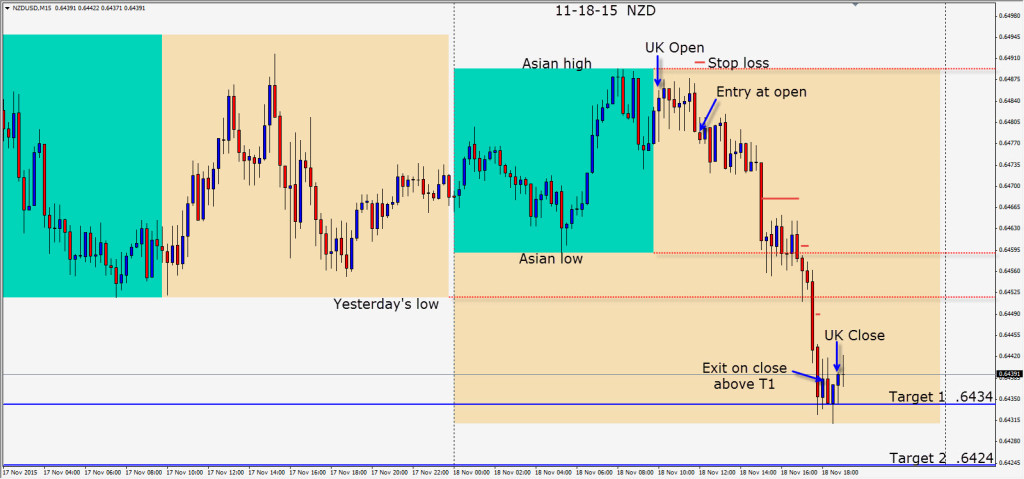 Both the EUR and AUD offered nice trade setups with the trend in the U.S. part of the session.
Good luck with your trading!
Back tomorrow if we find a trade.