With the EUR showing weakness throughout the crosses simultaneously and with trend, a short is taken in the EURGBP.  This tends to be the least volatile of the EUR pairs and less likely to be affected by U.S. economic releases.
Although I prefer not to take an entry most days when price is in the middle of its Asian range, I will if I have enough confluence to make a strong case.  Price had reversed without testing the Asian highs, was clearly moving back to trend, a nice 3 candle reversal setup, and the other EUR crosses were setting up simultaneously.  As price moved down, we removed the risk from the trade and continue to lock in profit.  Price moved down to our Target 1 and was unable to close below it.  We exited on the bounce above.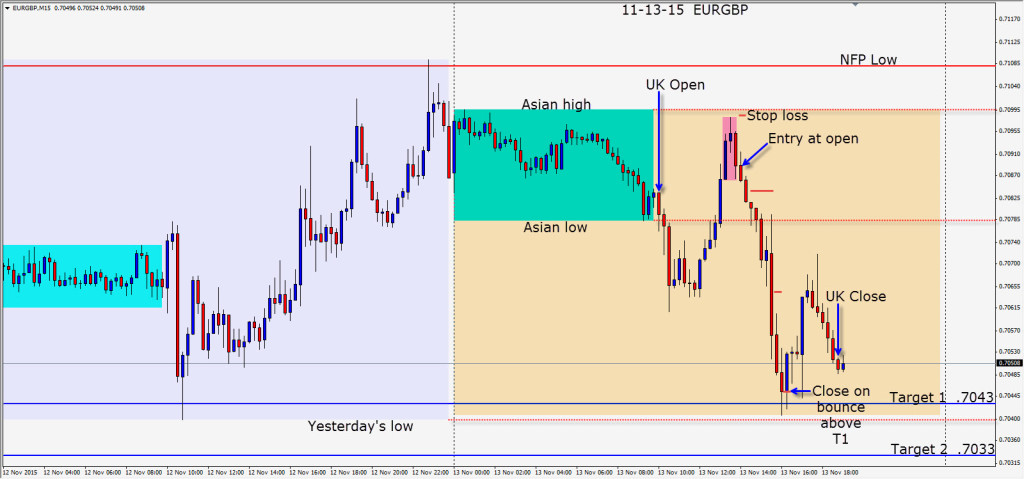 Good luck with your trading!
Our thoughts and prayers for the people of France.
Back Tuesday if we find a trade.