The GBP had difficulty climbing above its Asian highs today.  With the news out of the way, we take a short with a stop loss of 21 pips for a potential 74 pips to our Target 2.  Price did not move down quickly, but clearly there were no buyers above the Asian highs and it began to turn down.  As price descended, we locked in some profits in advance of the pending U.S. session and the retail sales releases.
Price continued downward briefly resting at the Asian low before dropping to our targets.  As price bounced upward just in advance of hitting our Target 2, our profit stop is tagged and we are taken out of the trade.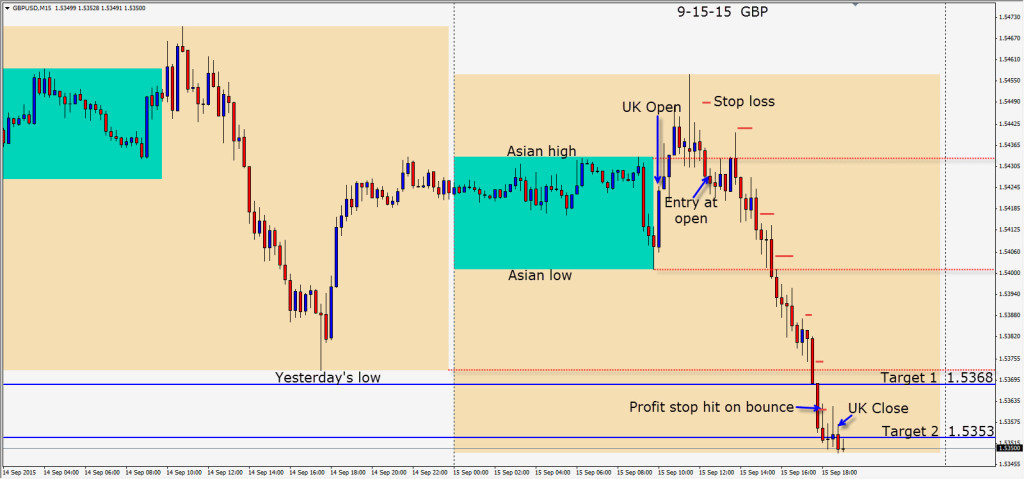 Lots of news this week, but the major event risk is the Fed. rate decision which many expect to be the first  25 bp hike in a new rising interest rate environment.  The FED has been sounding hawkish of late, but the market is still very divided upon the timing.
Trade cautiously as always and keep your stop losses tight.