A fairly straight forward EUR short today.  As price sold off each time it touched this important level from the daily chart, we place a stop loss 20 pips above our entry for a potential 107 pips to our Target 2.  When price settled and moved sideways at the Asian low, we placed our stop loss at plus 1 pip – knowing the market was awaiting the U.S. ADP number.  The EUR descends further after the release and we move our profit stop down accordingly.  After a large red candle we move our profit stop to halfway and we are taken out of the trade on a retracement candle.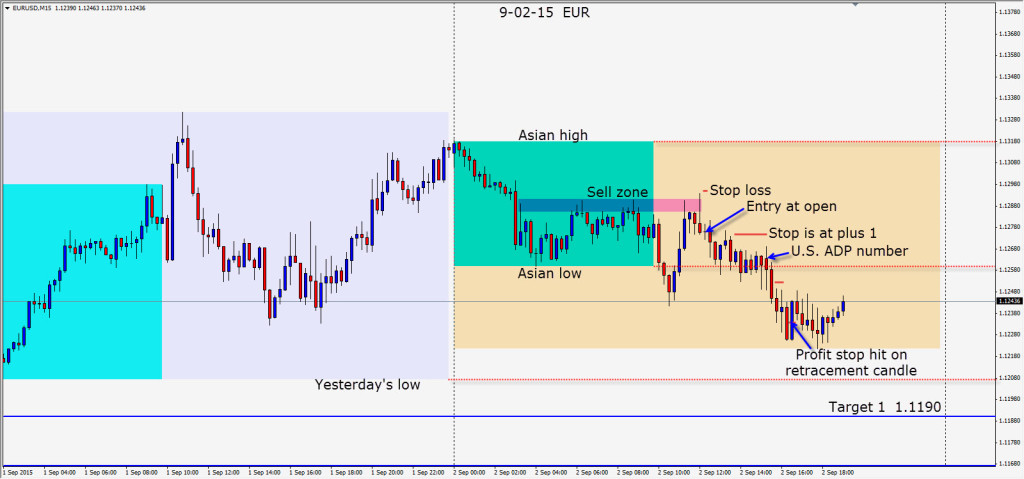 More employment numbers Thursday and Friday.  The market will be scrutinizing the numbers looking for signs that the FED will or will not make the first interest rate hike this month.
Good luck with your trading!
Back tomorrow.