September is shaping up to be an exciting month!  Lots of economic news this month and with the possibility of the FED raising rates…traders will be looking for clues as to whether they will or whether they won't.
The EUR has reason to remain under pressure, and as it reversed early session in classic fashion, a short was taken.  A 22 pip stop loss for a potential 122 pips to our Target 2.
As price moves down we allow for a retest of the Asian high… which also corresponded today to a very important level for institutional position traders – as seen on their daily charts.  Price descends further completing our first pattern and closes below it.  As price found buyers just below, we are closed at our profit stop placed at yesterday's high.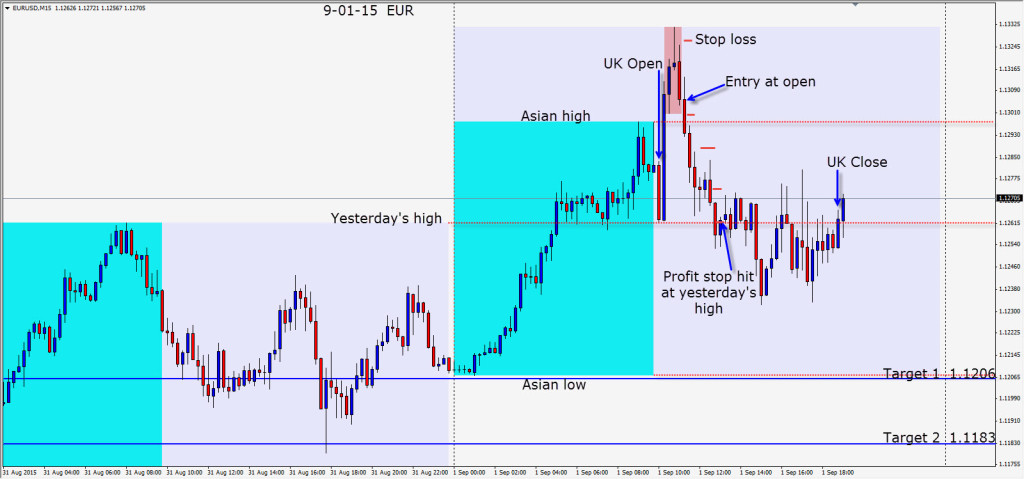 The EURJPY has been a great pair to trade short of late and I will be posting trades going forward.
Good luck with your trading!
Back tomorrow if we find a trade.