The USDCAD tends to be active during the American session.  After the positive economic releases for the U.S., China devaluing the yuan by 2% and WTI dropping 4%, a trending move higher for the USDCAD set up nicely.
At the this time of day a 2:1 R/R is acceptable.  We risk 18 pips for a potential 51 pips to our Target 2.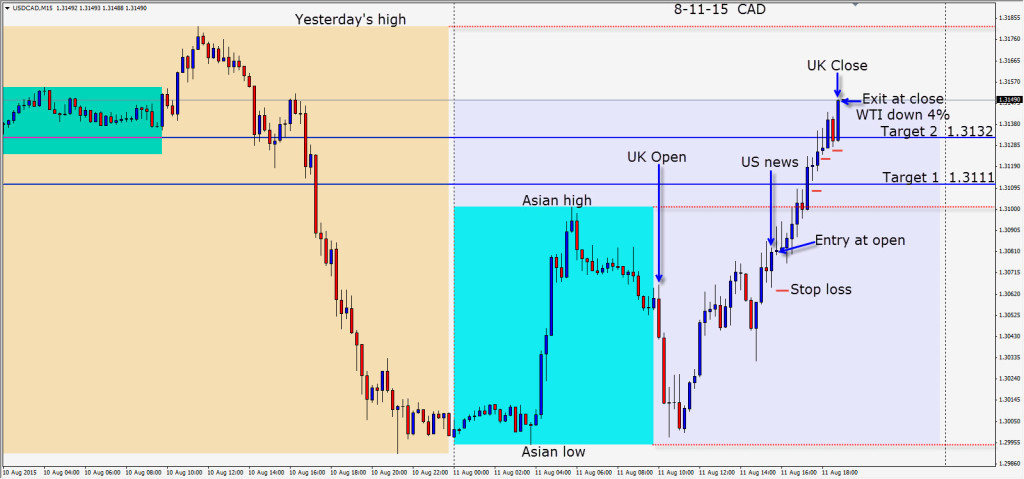 We moved our profit stop up after the Asian high gives way and is retested.  We protect Target 1 once realized and Target 2.  As the London session ended we closed the trade.  As a position trade the USDCAD may test 1.35oo in the not too distant future.  The key will be to watch the price of oil and if it rebounds and starts to move up, a tight stop would be prudent.  The China news has brought the commodity currencies into focus.
Good luck with your trading!
Back tomorrow if we find a trade.