The counter-trend move up yesterday did not challenge the high from Nov. 27th. After the UK Construction PMI disappoints, we wait for the setup. When price closed below the Asian low, a short is taken with an 18 pips stop loss and a potential reward of 90 pips to our Target 2.
As price drops, we give it room to retest the Asian lows. Price continues downward and we move our profit stop down accordingly. As price begins to retrace, we are taken out.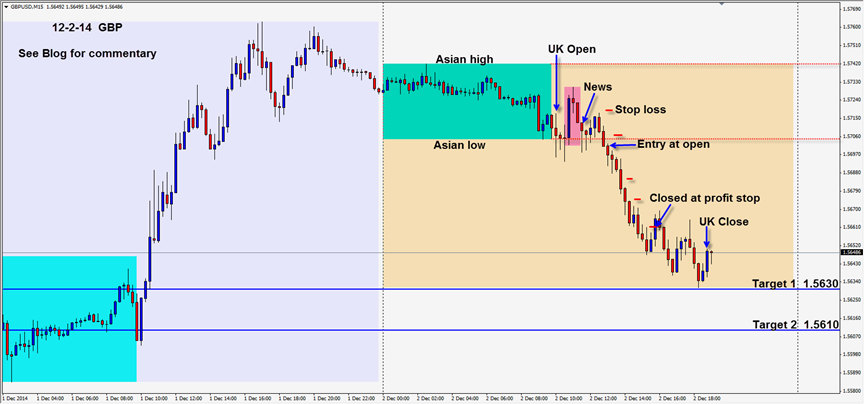 ECB on Thursday and NFP on Friday are the week's major risk events.
Trending USD strength continues.
Good luck with your trading!
Back tomorrow if we find a trade.