The JPY was unable to close above its Asian session high and set up nicely for a short requiring a very small stop loss. With a 6:1 Reward for our Risk ratio setup, this was an easy choice. As price began to roll over during the session's "sweet spot" once again, we enter short with a stop loss above the Asian session high requiring 6 pips for a potential 36 pips.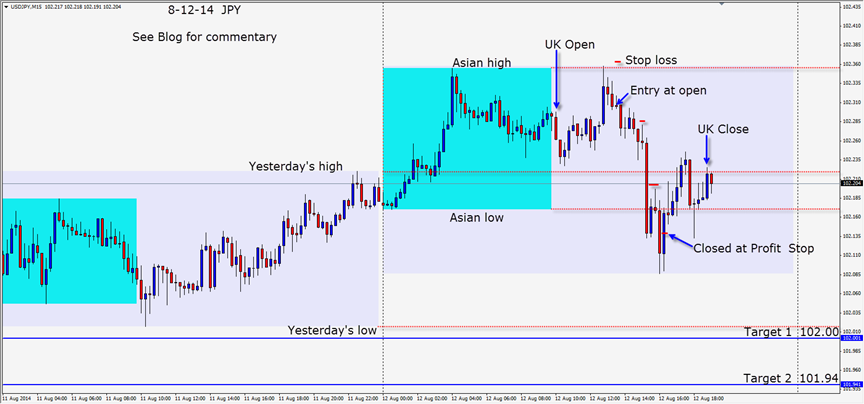 Protecting ourselves in advance of the US Open, we move our stop loss down to plus 1 pip and are "stress free" as the US traders begin their session. Price moves down through the Asian low and retests it before making one last dip lower. As buyers enter we are closed out protecting a large piece of the move for modest pips. Whenever wicks appears above or below candles, it's a good idea to watch price carefully and tighten stop losses or profit stops.
A very light economic news session with a disappointing German ZEW Economic Sentiment number.
Good luck with your trading!
Back tomorrow if we find a trade.
God bless Robin Williams and his family. I will miss him!!!