The JPY pair continued downward during the UK session. This pair has not been overly active recently and has been cycling up and down in a fairly tight range since April. It's lower highs made it an attractive short today. With a very inexpensive stop loss of 5 pips, we take it short with a Reward to Risk Ratio of 4:1.
Price trades sideways until the US session gets underway – then moves down to our Target 2. As price bounces above this target, we exit. Knowing how far a pair is likely to move in a given day enables us to determine our R:R and evaluate the best setups among the majors.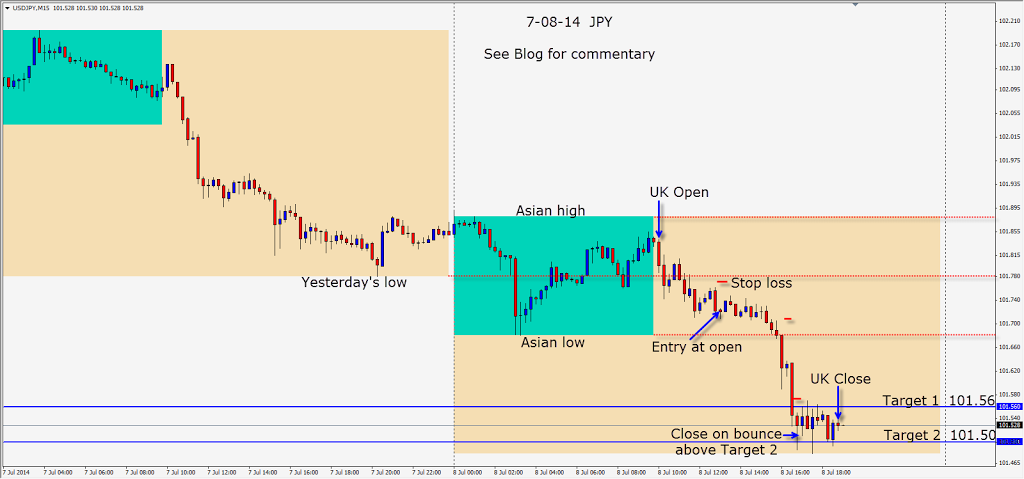 Last week turned into a holiday for us and it's nice to be back as I enjoy summer trading very much.
Good luck with your trading!
Back tomorrow if we find a trade.