Lots of economic news out the of the UK this session. As the US traders began, we see the GBP reverse immediately and a second bearish candle confirmed the short entry. We enter with a stop of 18 pips for a potential 71 pips to our Target 2.
As price nears the Asian session high we see a doji-like candle and tighten our profit stop to protect our gains. We are closed out for modest gains on the subsequent candle, but my students will note that a pattern completed with the doji-like candle.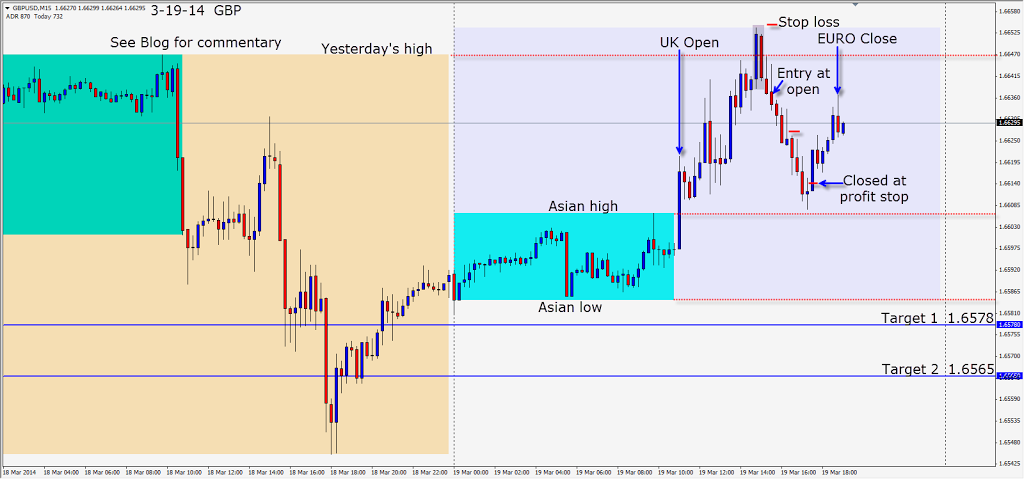 The market eagerly awaits Janet Yellen's speech today. The USDJPY is very quiet in the meantime.
Back tomorrow if we find a trade.
Good luck with your trading!