USD shook off disappointing Retail Sales & Employment numbers to strengthen against the JPY.
An entry long is taken and we immediately run into sellers at the Asian low. Removing the risk from the trade, we move the stop to plus 1. Retracement trades are trickier than trending trades. Price continues upward before stalling at yesterday's low where it begins to dip as the session ends.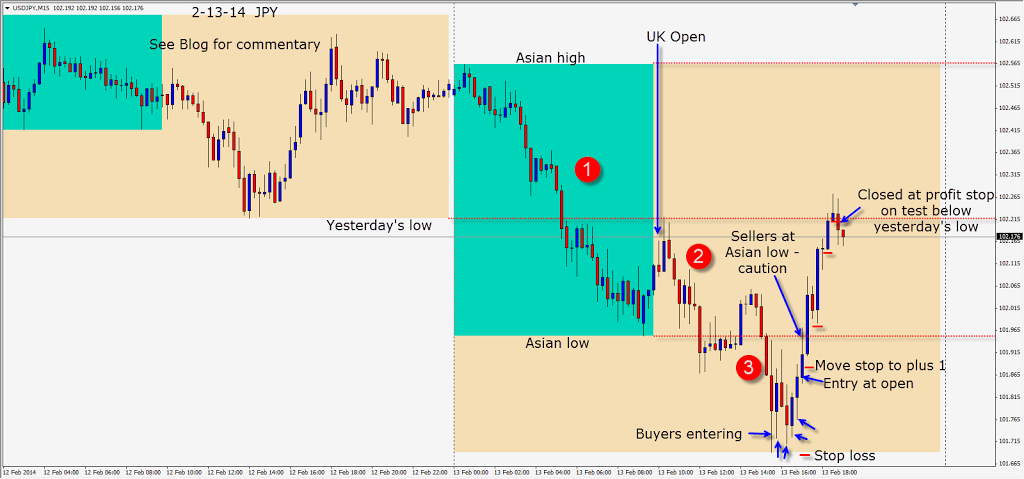 Good luck with your trading!
Back tomorrow if we find a trade.